CLEAN, CONVENIENT FEEDING SOLUTIONS FOR HEALTHY CHICKENS 🐓
No More Feed on the Ground Even with your most wasteful hen, Our Chicken Feeder will make your life easy, no more broken feeders or soggy feed. Your chick will love it!
❤FEATURES
🐓 【VERSATILE】
Can be used with any container... 5-gallon buckets, bins, barrels, trash cans, boxes, and more...
🐓 【SUPER STURDY AND WEATHERPROOF DESIGN】
This poultry feeder is designed to keep food dry and fresh regardless of weather conditions. No more broken feeders or soggy feed.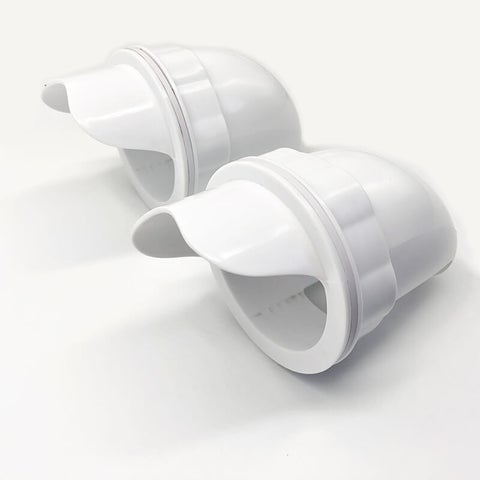 🐓 【INTELLIGENT DESIGN】
It is designed so that gravity does the work, allowing constant feed to be available, without the spillage or mess that attracts rodents and vermin.
🐓 【COME WITH STOPPERS】
Close the feeder port if needed, keep the "things" off at night, and keep mice/rats away from chicken feeds.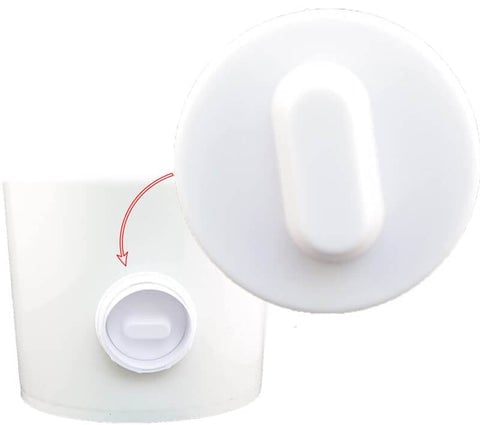 🐓【 SUITABLE FOR ALL POULTRY AND BIRDS】
Just need to adjust the height of the container from the ground, our products are suitable for chickens, ducks, birds and a series of small and medium animals!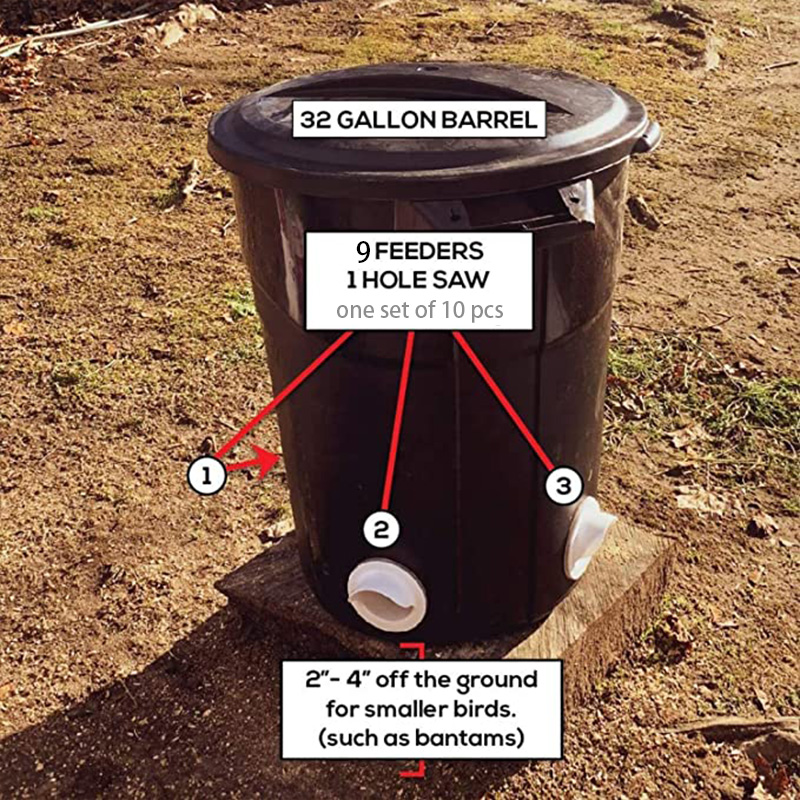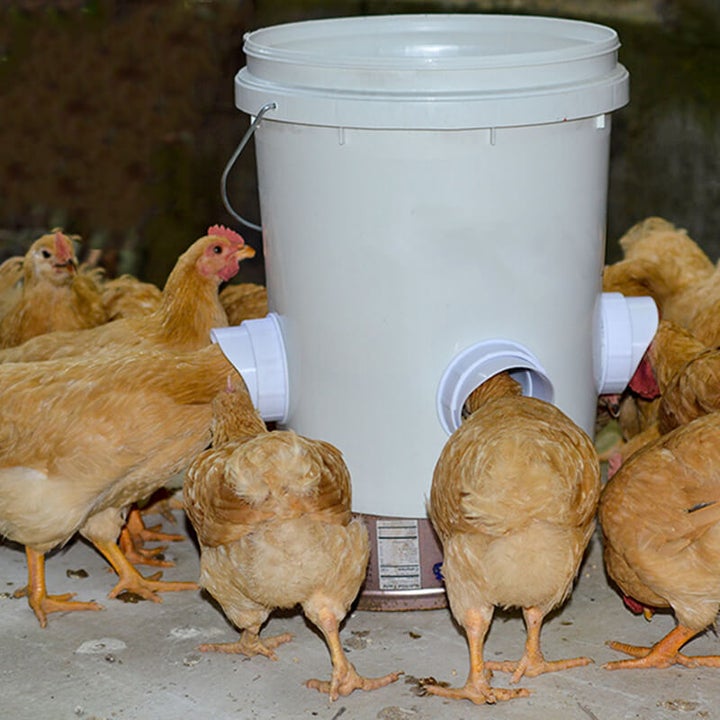 🐓 【SUPER EASY TO INSTALL】
No additional hardware is required. This poultry feeder is already equipped with a 3.15-inch(8cm) hole saw, and you can install a three-port feeder in a matter of minutes.