Discover the Ultimate Comfort and Convenience
Are endless flights, road trips, or cozy sofa sessions leaving your neck feeling strained and uncomfortable while using your devices? Worry no more! The FlexiTravel NeckMate™ is here to revolutionize your travel and relaxation experience with its ingenious design.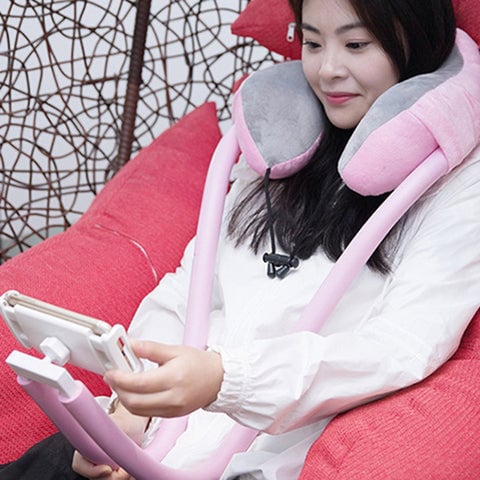 Why You'll Love It:
Unrivaled Comfort: Experience cloud-like comfort with our memory foam and PP Cotton neck pillow. Its velvet surface offers luxury, while adjustable pillow height ensures a personalized fit.
Endless Versatility: Experience hands-free entertainment without neck strain using the FlexiTravel NeckMate™. It's your versatile companion for enhanced leisure moments.
Cervical Health Champion: End neck strain with our ergonomic solution, preventing discomfort and 'text neck.' Prioritize spine health for enjoyable screen time.
Compact Storage: Simplify storage with the magnetic connection between phone holder and gooseneck arm. Your FlexiTravel NeckMate™ remains tidy and always ready for your next adventure.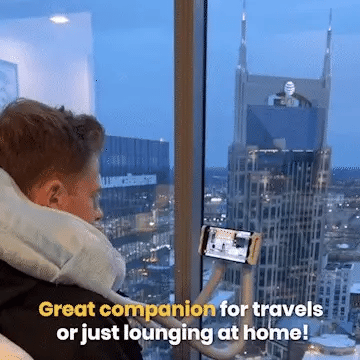 Specifications:
Product Weight: Approximately 780g
Available Colors: Pink, Blue
Compatible Device Size: 4-10 inches (Maximum stretch size of clip: 7.5 inches)
Overall Size: About 18.5 x 12 inches (47 x 30.5 cm)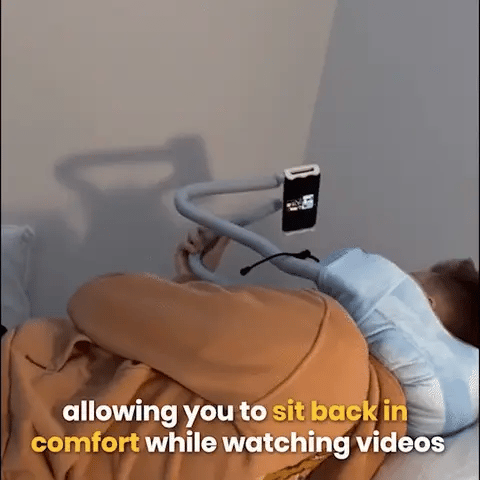 In the Box:
FlexiTravel NeckMate™ U-Shaped Neck Pillow with Integrated Phone Stand x 1
Elevate your travel and leisure experience with the FlexiTravel NeckMate™. Say goodbye to discomfort and limited screen time, and say hello to the new era of relaxation and connectivity.