Stop letting your potato chips go stale!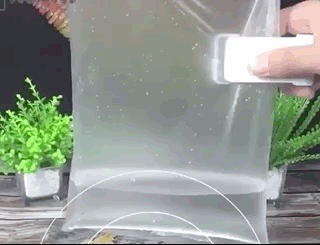 FEATURES:
No More Stale Chips! This mini snack sealer let you seal any leftover snack package perfectly with asimple smooth glide! No more wasted or stale snacks!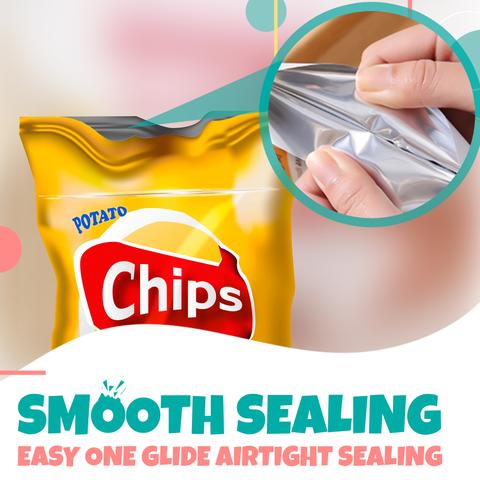 5 Seconds Instant Heat Sealing! This mini heat sealer is designed with a quick warm up time within less than 5 seconds! Simply press down the clamp to activate the mini ceramic heat plate for an instant heat sealing for any food packages!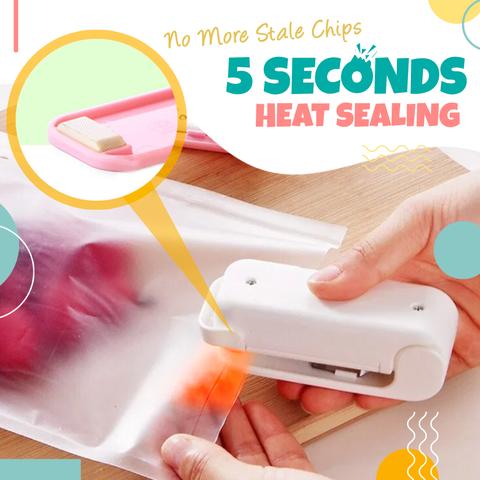 Wide Applicability! This handy mini sealer will keep all your food deliciously fresh and dry, from groceries, chips, candies, flour, snacks, leftovers, and more!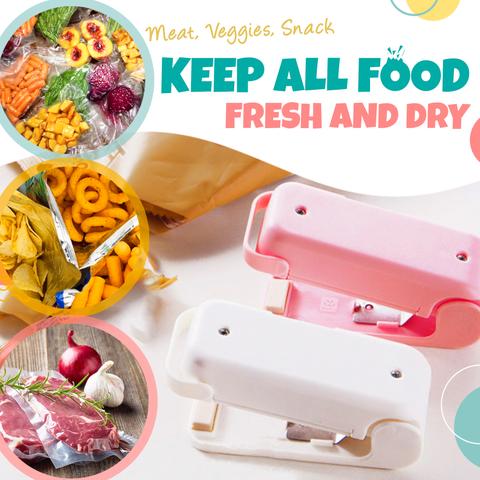 Seal Your Leftover Snacks Anywhere! This mini sealer comes in a small, portable build so you can seal your packages anywhere and anytime you want!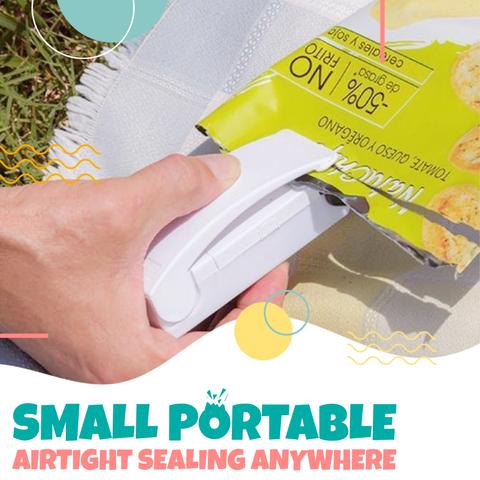 Easy Storage! Comes with a magnetic back, you can simply stick this mini sealer onto any metallic surface, such as your refrigerator, for an easy storage and access!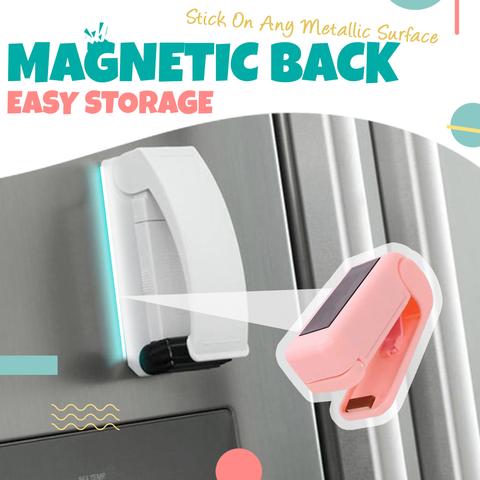 SPECIFICATIONS:
Materials: ABS Materials
Weight: 6g
Power: Insert two No.5 batteries in the machine
PACKAGE INCLUDE:
(1 PC Set) 1* Portable Mini Sealing Household Machine
(2 PCs Set) 2* Portable Mini Sealing Household Machine